Stephanie Fierman May Add Smell-O-Vision To Her Blogs
 You may remember my review of the book Buying In by The New York Times Magazine columnist Rob Walker.  Now comes the latest marketing-as-boogeyman tome, Buyology.
Martin Lindstrom, a long-time ad guy, has written a new book that hypes every "suspicion" people have about marketing… that consumers' minds are controlled by marketers who stand behind the curtain pulling our strings.  Martin's website made me giggle: pull it up and you'll immediately see what looks like a brainscan, backed by spooky music and the pronouncement that Buyology will reveal the  "truth and lies about why we buy."
There are videos of Lindstrom providing an overview of each chapter of the book – all backed by the same spooky music first heard on the homepage.  Chapter 4 will reveal that we are affected by subliminal advertising.  Chapter 8 will inform us that we are influenced by the universal smell of childhood experienced by anyone holding a box of Crayola crayons.  That – because of product placement (Coke, anyone?) – the show American Idol affects us in "ways you've never seen before."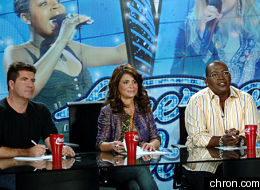 The problem with these books, in my opinion, is that they underestimate the average consumer.   In other words, both Buying In and Buyology assume that a consumer accepts everything at face value and would be shocked to learn that marketers leverage shoppers' feelings, beliefs, aspirations and worries in "non-rational" ways.
It's interesting to me that many reviews of these books (see AdAge on Buying In and FutureLab on Buyology) tend to say things like "… is a must-read for marketers."  Perhaps these books leverage the average marketer's fear of what consumers think of us, more than anything else.
Buyology    Martin Lindstrom    Rob Walker Buying In
1 Comment so far
Leave a comment
Leave a comment
Line and paragraph breaks automatic, e-mail address never displayed, HTML allowed:
<a href="" title=""> <abbr title=""> <acronym title=""> <b> <blockquote cite=""> <cite> <code> <del datetime=""> <em> <i> <q cite=""> <strike> <strong>